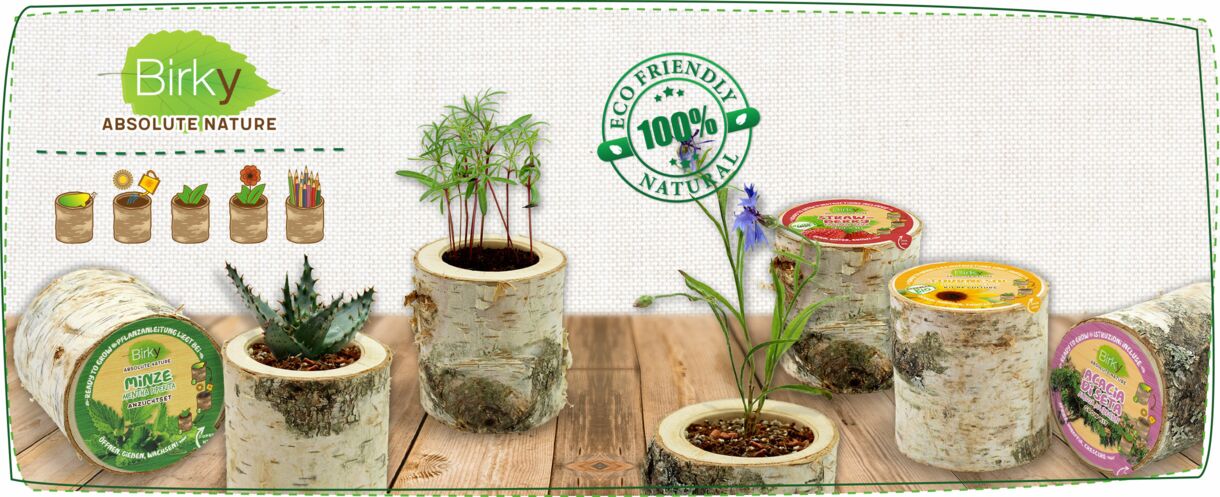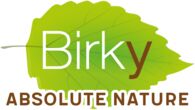 A piece of nature for your own home or as a gift! The Birky grow kit comes very rustic, completely natural and is a pure piece of nature inside and out!
The eco-grow kit is made here in Austria with great effort and manual work and is manufactured according to our ready-to-grow concept. To be exact, this means that each plant set already contains a compostable seed pot, which in turn is filled with our special nutrient granulate mixture, long-term fertilizer and plant seeds. Everything is already planted and ready for cultivation. And this is even possible indoors all year round!
The naturalness is reflected in every single piece of wood. Birkys are made from the branches of the birch tree, so the height is the same, but the diameter, colour, wood grain and bark may vary slightly from natural product to natural product.
But this is exactly why every natural organic growing set has its unique charm and is an extraordinary piece of nature for every home, and as a gift!
...mehr
How to bring the Birky to life
It starts with watering the Birchy, which is then placed in a bright, sunny place. Patience and regular watering are important for successful germination – but only moderately, the seedlings do not like waterlogging at all, but the soil should not dry out either.
If the home-grown plants are too cramped in the rustic growing set, thanks to the compostable growing pot, they can be transferred to a flower pot with some conventional potting soil or even in your own garden in no time at all. The nursery pot slowly decomposes over time, making it a valuable, sustainable fertilizer for the home-grown plant.
Please continue to use after transferring! Nothing stands in the way of further use of the Birchy! For example, the Birchy itself can be used as a rustic pen holder.
...mehr
Flowers
Herbs
Exotics
Specials
Details for reseller
Packaging
unit dimensions:

diameter ca. 8-9 cm
height ca. 8 cm
weight ca. 150 g

minimum quantity: 30 birkys per box
packaging unit: 6 pcs. per plant variety
Material
birch wood (source: EU)
Bio Top-paper (white)
Available languages
German, English, French & Italian
Shelf life & storage
at least 2 years when stored in a dry place
lucky clover & love plant: max. 3 months (flower bulbs!)